Featured Item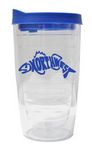 16 Oz. Mt. Everest Double Wall Acrylic T...
16 OZ. Looks like a Tervis type tumbler, travel acrylic tumbler with snap on thumb slide lid. Complies with ANSI, CPSIA, EPA, FDA, Food Grade, Prop 65. 4" W x 6 1/4" H
$4.11 - $6.42
Great Products, Low Prices, Quick Service
If you're looking for a specific promotional item or just browsing for ideas, our site is designed to make it easy for you to find just the right branded promotional products, logo apparel or promotional program ideas. From fun items to the traditional branded merchandise, you can easily search for some of the hottest and most innovative promotional products and logo apparel on the market, and we are here 24 hours a day - 7 days a week.
We gaurantee you will receive promotional marketing services of value and uniqueness not always found in this industry. We are honored to assume a supporting role knowing that your brand is the star attraction.
Some clients lack the time to find that perfect promotional product or logo apparel that will produce the desired impact and maximize visibility. So let us help you find the right promotion item to fit your brand image. Call us toll free at 1-866-830-3373 and we will assist in your search for branded merchandise, logo apparel or promotional program idea that will deliver a positive and lasting impression of your enterprise.
Contact Mprinted.com Branded Merchandise in Dallas, TX for Logo Apparel, Business Gifts, Golf Promotions, Custom Logo Tote Bags, Gift Baskets and much more!

See Customer Reviews on Yellowpages.com